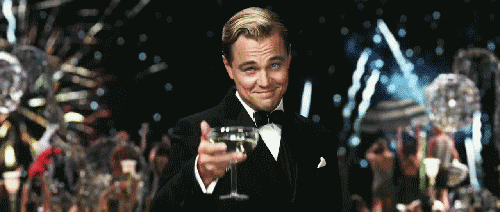 Welcome to the New Year Luvli's 2018 has finally arrived! The New year always brings a sense of renewal, it's the official restart where you can finally put the things you've planned into action. As this is the year of winning, we've come up with four essential tips to keep you motivated throughout the year:
Success: Achieving all your goals including the little ones. No matter the size of the goal, every objective is to be achieved. Wishing you success in all areas throughout 2018.
Fresh: Renewed beginnings mean you're more than welcome to leave things in the past and begin 2018 fresh! Anything that affects your happiness, joy and disrupts your mental state of mind, out with the old and in with the new! Remember your replacement should make you twice as happy, so if a little retail therapy does the trick then why not.
Positivity: I'm sure long term followers are aware of Luvli Lounge's #PostiveVibesOnly policy, so newcomers please adopt this if you have not already. Stay and spread positivity more than ever this year, including the haters, we are killing and slaying with kindness this year.
Ambition: Luvli Lounge encourages everyone to embody a hardworking nature, boss-like attitude and mentality whilst looking and feeling fabulous. Though the boss lifestyle is not easy, we encourage you fabulous women & men to keep going and we will provide all the toolkits, tricks and treats you need to complete your boss journey this year.
So in regards to this, here are some useful guides
 to help ensure you start your 2018 boss journey right.
Cold weather means many things to a woman but a crucial element is Winter Skin Care Recommendations, this valuable toolkit applies to all skin types, keeping you refreshed and revived this winter. January also means everyone is waiting for payday longer than usual, why not plan a cute date - night treat for when payday arrives, click to read more here Go-To Winter Locations. Calling all Capricorn's and Aquarius, the Renaissance Collection has a great selection from all our best sellers for the perfect birthday treat. Also a gift to one's self is just as noble and credible, guaranteed to make you feel sexy without needing the approval of anyone #IndependentBoss.
Please, who said shades cannot be worn in winter, British weather is all about how surprisingly unpredictable it is, so assume unexpected sunshine. Therefore note to self this year, carry a pair of deadly shades in one's bag throughout the year, click here for the  Eyewear guide.
-
-CHANGE COLOUR